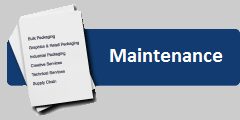 E

levators are valuable assests and investments for your building. Having a Maintenance Control Program (MCP) is a critical component in protecting that asset and investment. Similar to the vehicle that you rely on everyday to get you to and from work, elevators require ongoing consistent maintenance in order to be safe and reliable forms of transportation. Having a MCP can help prevent excess wear and breakdown of parts and insure that the equipment performs as it was originally designed, thereby extending the useable life of your elevator equipment.
INNOVATIVE elevator
---
Why Innovative Elevator Inc. as your maintenance company?
Our technicians are qualified trained professinals with decades of combined experience maintaining elevators.
We provide a continuing education and safety program to keep all of our techs up to date on new equipment and tools.
We provide comprehensive maintenance logs for each elevator device as part of our Maintenance Control Program. These logs detail maintenance performed not only monthly, but quarterly, semi-annually and annually, as well as all service calls, possible issues found during maintenance, and when and who performed the maintenance or responded to the call.
We pride ourselves on rapid response times for our contracted elevators. Our response times for an emergency call are usually less than 60 minutes. For non-emergencies the times are less than 4 hours.
We provide emergency service 24 hours a day 7 days a week. All of our calls are answered by a live member of our staff, no automation or answering services.
What types of Maintenance Packages does Innovative Elevator offer?
We provide a variety of different packages based on the needs and code requirements of your specific elevator(s), but there are 4 basic types that we start with.
Preventative Maintenance - The most basic package in which our technician will monthly examine, adjust, clean, lubricate, and furnish lubricants for all parts integral to the working of the elevator. All service calls, parts, and required inspections are billed separately.
Full Service Maintenance - This packages includes the above Preventative Maintenance as well as all service calls including nights, weekends and holidays and door parts.
Premium Full Service Maintenance - This package includes all of the Full Service Maintenance services, as well as all required inspections.
All-Inclusive Maintenance - This 100% worry-free package includes all of the above maintenance services as well as all replacement parts, including motors and printed circuit boards.
What types of services do you offer for elevators not under contract with Innovative Elevator?
Inspections, Violations and Compliance - Do you have concerns about your elevator's status with the NYCDOB or the NJDCA? Give us a call and let our staff help you to get and keep up to date with your inspections and help you clear any violations. We are licensed to perform and witness inspections in NYC and to perform inspections in NJ.